Social WOrk Futures: laura nissen Feb. 25, 2021 #MacroSW Twitter Chat
Pat Shelly

"The start to a better world is to believe that it is possible." Lily Tomlin
I first heard Laura Nissen speak about futures thinking in 2018, during the annual meeting of the Council on Social Work Education. In a plenary session, she spoke of the potential of using a futures framework through which we can increase the scope of social work to address society's challenges in the decades ahead. In 2021, the need for visualizing the challenges and complexities of a world addressing the dual pandemic ( COVID-19 coronavirus and structural racism) is self-evident. Social workers have the research, experience, and skills to help shape the future.
What is futures thinking?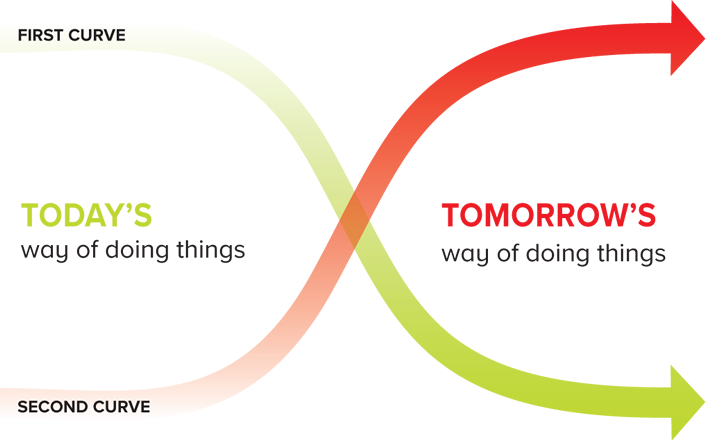 "In futures thinking, if you've considered a whole range of possibilities, you're kind of inoculating yourself [so that] if one of these possibilities comes about, you're better prepared." (Gorbis, 2019)
"Futures Thinking offers ways of addressing, even helping to shape, the future; it is not about gazing into a crystal ball. It illuminates the ways that policy, strategies and actions can promote desirable futures and help prevent those we consider undesirable. It stimulates strategic dialogue, widens our understanding of the possible, strengthens leadership, and informs decision-making." Organisation for Economic Co-operation and Development (OECD)
In this chat, we'll discuss how futures thinking is a necessary element of moving the profession of social work into a leadership position in considering possible futures. We must be at the table that is evaluating what would be the most positive future for groups, populations, and societies.
Laura Burney Nissen, Ph.D., LMSW, CADCIII, @LauraNissen, is a Former Dean and Professor at Portland State University School of Social Work. She is pioneer in developing a futures framework for social work, and has worked with futures practice and lenses throughout her career. Her Twitter profile: "Social Work Academic. Futures practitioner/Futurist. Artist. Macro AND micro. Focus areas: Futures/Foresight – Addictions – Art/Social Change – Equity." Dr. Nissen's blog, Social Work Futures, explores "how social workers can increase their impact through futures frameworks."
Discussion Questions:
1. What might it mean for social workers to be more "ready" for the future?
2. How is YOUR PRACTICE likely to shift and become more complex in the future and what are good ways to grow and prepare?
3. How do we build strategies for future readiness that stay essentially focused on equity and anti-racism?
4. You are a social work practitioner and leader. Give an example of a new challenge in 10 years from now.
Resources

Futures Thinking Brief The Organisation for Economic Co-operation and Development (OECD)
https://www.oecd.org/site/schoolingfortomorrowknowledgebase/futuresthinking/futuresthinkinginbrief.htm
How to think like a futurist (5 Principles for Thinking Like a Futurist) by Marina Gorbis
https://er.educause.edu/articles/2019/3/five-principles-for-thinking-like-a-futurist
Futures, Power, and Privilege by Aarathi Krishnan
https://aarathi-krishnan.medium.com/futures-power-and-privilege-14fa9096bf6
A Vision for the Future: 2020 Futures Series with Dr. Laura Nissen.
Three recorded webinars from The Network for Social Work Management
https://socialworkmanager.org/2020-futures-series/